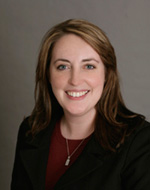 Mrs. DeLong's journey at Kids Connection started in 2012 when she took on the role of Managing Director and when her son started in the Little Explorers program (2's) at the preschool. Her prior career was as a CPA working primarily with small and medium sized companies helping them to grow, expand, and reach their full potential. Bringing those skills to help improve her family business has turned into her true calling. She earned her Bachelor's Degree from the University of Arizona and then did her post-graduate work at Santa Clara University. Every day, she cherishes the ability to create and support an environment that allows the children in her care, including her own, to flourish and receive the best possible education.  "Seeing my own children, starting in the preschool, and now into the elementary grow and thrive under the Kids Connection method made me truly appreciate the gift we can provide our children.  I am so honored and humbled to be part of such and amazing place."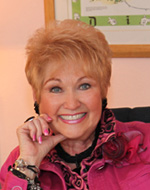 When Kids Connection opened in 1988, Mrs. Marcum was brought on as the original Preschool Director. When the academic program expanded, she became our first elementary school teacher, and then as the school grew, she became the first principal of Kids Connection Elementary School. She is now the Head of Schools, overseeing both our Preschool and Elementary School. She has used all of her experience and training to make Kids Connection one of the elite private elementary schools and preschools in the Bay Area.
Mrs. Marcum graduated from the University of Southern California with a double major in psychology and education and then received her lifetime teaching credential. She later earned her master's degree at California State University, Sacramento. She taught in public schools in Sacramento, Modesto, Fresno, Bakersfield, and while teaching in Los Angeles, she earned the Southern California Teacher of the Year Award. She was also twice inducted into the Who's Who Among America's Teachers.
Mrs. Marcum feels blessed to have spent over twenty-nine years at Kids Connection where students have their creativity sparked, their intellect and character shaped, and where wonderful memories are created.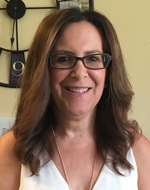 Mrs. Burke is the Registrar and Director of Admissions for Kids Connection. After a career in human resources and as a senior loan underwriter, she started working here in 2008. Both of her daughters started in our preschool. Her daughters graduated from 5th grade in 2011 and 2015.  As you can see, she has been part of the Kids Connection family even before she came to work here! The staff here at Kids Connection is like a second family to her. She enjoys being around the children and watching them grow from year to year.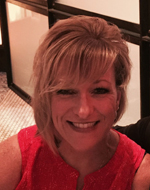 Ms. Tori's journey in Early Childhood Education began over 20 years ago with her first preschool teaching job here at Kids Connection! She was a preschool teacher for 5 years and then moved on to being the director of multiple centers for over 15 years in California, Nevada, and Kentucky. She worked for the San Mateo County Office of Education teaching Child Development to high school students as well as being a mentor/coach helping preschool teachers and directors with their programs throughout San Mateo County. She then went to Canada College to teach aspiring teachers in the Early Childhood Education department. Ms. Tori is beyond excited to now be back where she started as the Director of the Kids Connection Preschool.  She enjoys working with all the children, parents, and the Kids Connection team in providing the best start to our students' education.
Ms. 
Joycee
 started with Kids Connection in 2016 as a teacher in the 3-year old program.  She left for a short period of time and returned as Assistant Director in 2018. Prior to joining Kids Connection she has taught all age groups from infant to Pre-Kindergarten. Ms. 
Joycee
 has her B.A in Criminal Justice from San Francisco State and received her Early Childhood Development Certificate from Canada College. Ms. 
Joycee
 has two daughters – one attends Kids Connection Elementary School and her younger daughter will attend Kids Connection Preschool.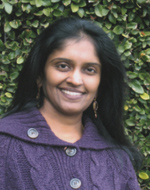 Ms. Deepa has been with Kids Connection since 2008. She has worked with children in the classroom as a teacher for 4 years, and now she is at the front desk assisting the director/assistant director and welcoming our families and children into the school. Both of her daughters started in the preschool and then moved onto the elementary.  Her eldest graduated in 2015 and her youngest is in 4th grade. They love coming to school, and that itself speaks a lot about the school environment as well as the educators. She is happy to be part of such a reputed and well-rounded school.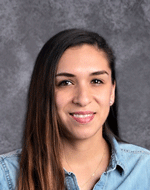 Mrs. Jemmings was born in San Francisco and raised in Foster City.  She started working at Kids Connection Elementary in 2009 as a Counselor in the After School Program after graduating from San Francisco State University. At San Francisco State University, she received her Bachelor's Degree in Criminal Justice and minored in Working Ethics. As Administrative Assistant for the front office, where she works with Mrs. Marcum and Ms. Burke, she is honored and very appreciative of her role at Kids Connection.  She really loves and enjoys her days here as this is her second family and home. Seeing the children grow up so fast, it makes her happy to be part of such a wonderful and nurturing environment.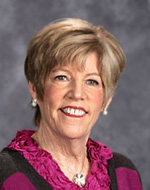 Mrs. Barbi graduated with honors from the University of San Francisco with a degree in psychology.  She completed the Elementary Credential Program at San Francisco State University.  She has taught in the private school sector for over 33 years. Her career at Kids Connection Schools began in 1999 as a kindergarten teacher. After several years of teaching kindergarten, she happily accepted the job of lead kindergarten teacher. Overseeing the kindergarten team was rewarding as well as great preparation for the role of After School Director, which she has held since 2009. In this role, she plans camps, oversees summer school and summer camp, manages counselors, and creates a nurturing and safe environment for the students and families of Kids Connection.  She also currently teaches 1st grade. As a teacher, director, and most surely, an educator of the whole child, she is able to enthusiastically endorse Kids Connection Schools. It has been a most rewarding career for the last 16 years, and she looks forward to continuing her career at Kids Connection where education of the mind and heart is the mission.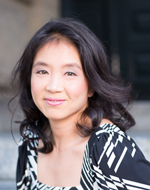 Ms. Jennings has over 25 years experience in website development, production, and project management.  She spent many years as a web engineer in Fortune 100 companies and has also worked with clients in the e-commerce, entertainment, and fitness industries.  While she holds a degree in Business Administration from Boston University and an MBA from San Francisco State University, her true passion is helping others to achieve and exceed their personal goals.  She loves that Kids Connection embodies excellence not only by providing a high quality academic education but in also teaching students how to become exceptional and thoughtful human beings.  She is excited to share how extraordinary Kids Connection is with the digital world.  Her daughter attends the Kids Connection elementary school.