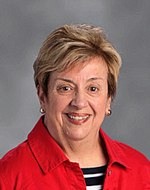 Mrs. James was born in San Jose, graduated from Dominican College in San Rafael, completed graduate work in Education at San Jose State and obtained a "Life Time" teaching Credential.  She has three daughters and one son. After raising her children, she became a Reading Specialist for 5 years, taught 3rd, 4th, and 5th grades, and came to Kids Connection where she has taught 3rd grade and kindergarten for over 20 years!  She hopes to be at Kids Connection for 20 more years. Remember, "It's what's inside that counts!!"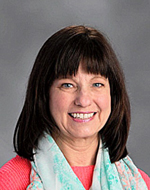 Ms. Robinette received her Bachelor's Degree from San Jose State University with additional course work completed at Notre Dame de Namur University. She started teaching at Kids Connection in 2008.
She first discovered Kids Connection when she was looking for a school for her first child.  She knew immediately when she took the tour that she had found the perfect place for her son. In addition to being academically challenging, Kids Connection also reinforced the same morals and ideals that were instilled at home. As it turns out, all three of her children attended Kids Connection, and just like her children, she feels right at home at Kids Connection.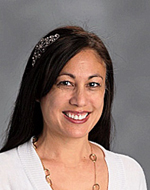 Mrs. Veas is a California Credentialed Teacher, K-8.  She has taught for over 15 years.  She has a Bachelor's Degree in Liberal Studies from San Francisco State University and a California Multi-Subject Teaching Credential from Notre Dame de Namur University.  She is currently working on completing her Reading Specialist Certification.
As a teacher, she loves to search for ways in which to engage higher learning and to make learning fun and memorable.  Her love of drawing and incorporating thematic activities and thoughtful lesson planning for her class has blossomed into more than just a job. It has become all the playfulness, whimsy, and delight in learning all rolled up into the projects that she plans for her little eager pupils.
When not in the classroom or burning the midnight oil on a project or at the computer, Ms. Veas can be found hanging out with her two vivacious and creative daughters.  These days, they love to play tennis, soccer, go camping, biking, read books, cook tantalizing food to eat and enjoy life with family and friends.
Ms. Veas exclaims "I have the world's best job, and I LOVE what I do to the nth degree! I LOVE teaching my new little cuties and all of the vast potential they hold."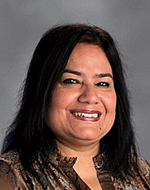 Mrs. Basu enjoys every minute of her days at Kids Connection.  She completed her Masters as an English major, with a minor in Education.  She started her teaching career in India.  She loves the discipline and values of education, which she feels are the core for building the foundation of the young heart.
Eventually, she moved to Silicon Valley, better known as the "Heart of Innovation."  She volunteered at local schools, learned more about the education system, and watched her own children grow.  She thought to herself that she should start her own way of teaching- blending cultures, traditions, and most importantly, the positive effects of education from both worlds. Kids Connection is the perfect platform to show those skills, where everybody supports and encourages everyone in a positive manner every single day.  "Education is the most powerful weapon which you can use to change the world." -Nelson Mandela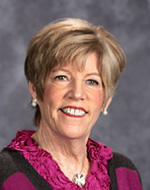 Mrs. Barbi graduated with honors from the University of San Francisco with a degree in psychology.  She completed the Elementary Credential Program at San Francisco State University.  She has taught in the private school sector for over 33 years. Her career at Kids Connection Schools began in 1999 as a kindergarten teacher. After several years of teaching kindergarten, she happily accepted the job of lead kindergarten teacher. Overseeing the kindergarten team was rewarding as well as great preparation for the role of After School Director, which she has held since 2009. In this role, she plans camps, oversees summer school and summer camp, manages counselors, and creates a nurturing and safe environment for the students and families of Kids Connection.  She also currently teaches 1st grade. As a teacher, director, and most surely, an educator of the whole child, she is able to enthusiastically endorse Kids Connection Schools. It has been a most rewarding career for the last 16 years, and she looks forward to continuing her career at Kids Connection where education of the mind and heart is the mission.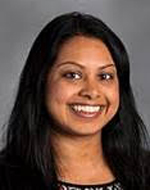 Mrs. Prasad-Trejo has worked in numerous schools and is happy to be at Kids Connection.  Her passion for educating children and deep interest in student success attracted her to work at Kids Connection.  She has worked with children both inside and outside the classroom. Through her experiences, she has discovered the importance of providing an education that is culturally appropriate for each child.
She earned her Bachelor of Arts in Liberal and Civic Studies with an emphasis in Education from Saint Mary's College of California.  She received her Multiple Subject Credential and Master's Degree in Curriculum and Instruction from Notre Dame de Namur University. This program enhanced the way she develops curriculum for her students. The education she received allows her to create meaningful lessons that allow her students to develop skills they need for the 21st century.
She is very passionate about her work, her students, and their families.  She strives to provide the best for everyone each and every day.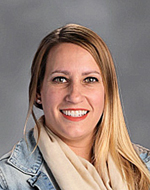 Ms. LaRochelle earned her Bachelor of Arts degree in Liberal Studies with a concentration in Language Arts from California State University, Long Beach and graduated with honors.  She followed up in graduate school earning her Multiple Subject Teaching Credential. After completing school, she was hired as a substitute teacher for Downey Unified School District where she taught every grade level from kindergarten through high school.  She was hired at Kids Connection Elementary in the summer of 2006, and has been working here ever since.  She loves to teach the students at Kids Connection because they have such a desire to learn. Her job is especially rewarding when she gets visits from KC Alumni and they share their successes with her. It makes her extremely proud to be part of the fundamental years of their schooling.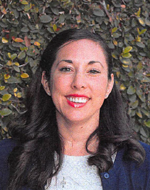 Mrs. House knew that she wanted to be a teacher when she was in her teenage years. She's always loved being around children!  After focusing on Early Childhood Education at West Valley Community College, she graduated from San Francisco State University with a B.A. in English Literature and a Multiple Subject Teaching Credential.  She has taught various elementary grades, as well as preschool.  She has been with Kids Connection, teaching in the preschool, and now returning to her first love, which is elementary school.  She has 3 children of her own and is very excited to continue to be part of Kids Connection!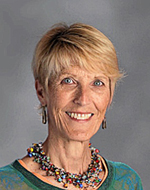 Mrs. Harper holds a B.S. in Education from Louisiana State University and a Master of Visual Arts from Georgia State University.  She has taught at Kids Connection since 2007.  Four of those years were in the 4th grade and the remainder have been in 3rd grade.  Mrs. Harper has a love of travel whether it is just around the corner or around the world.  She spends a large part of her summer in France where she gardens, cooks with her husband, and takes French lessons. She brings these interests back to her class room to share her love of the French culture with her students. There is no better gift than when she sees that "ah-ha" glimmer in a student's eyes, and at Kids Connection, she sees this often!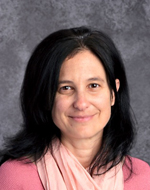 Mrs. Kreindler's background is diverse.  She has lived in and traveled to many places and has a variety of interests that lead her to work in different fields.  She grew up in Israel, where she graduated Cum Laude with a BSc. in Biology from the Technion – Israel Institute of Technology. She later completed graduate work in computer science and worked for several years in software development.
After moving to Foster City in 1999, she took a break from high-tech and went to culinary school and started a small pastry business. Several years later, she turned to teaching. She taught music and piano privately, and worked as a substitute teacher in public and private schools. After completing her Multiple Subject Teaching Credential, she taught 4th grade in the San Mateo Foster City school district.
At Kids Connection, she has been teaching 3rd grade.  She believes that every child has an internal drive to experiment, discover, and learn.  Her job as a teacher is to tap into each student's unique character and find what excites and motivates him/her. As a mother of three kids – in middle school, high school and college, she has much experience dealing with academic, social, and emotional issues at every age level. She is excited to be teaching 3rd grade and she always looks forward to working with the children and their parents to make every year an enriching one!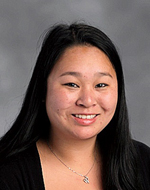 Mrs. Ikeda is a 4th grade teacher and Bay Area native, who grew up in San Mateo, California. Upon graduation, she was accepted into the University of Southern California's Rossier school of Education and was awarded the generous merit scholarship due to her outstanding academic performance as an undergraduate student. She received a Bachelor of Arts in Psychology and minors in business administration and consumer behavior from USC.  She also earned her Master of Arts in Teaching and Multiple Subject Credential from Rossier. In her time teaching at Kids Connection, she has taught 4th and 2nd grades. She loves teaching at Kids Connection because of the school's emphasis on academic excellence and student character development. Mrs. Ikeda feels fortunate to teach at a school where students love to learn, her colleagues are mentors, and parents are supportive.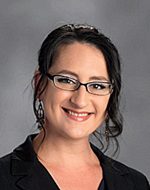 Ms. Daly received her B.A. from UC Berkeley in Ancient Near Eastern Studies, graduating with academic distinction and membership in the Golden Key Honor Society and was awarded a Master's Degree with academic merit in Historical Archaeology from the University of Leicester in the United Kingdom. She held the positions of Curator at the Egyptian Museum in San Jose, Site Curator and Field Lab Manager at the Castroville Mammoth Excavation Project, and Anthropology Lab Director at Foothill College. Ms. Daly has been working for many years with Kids Connection, creating and teaching the after-school art program, substituting, teaching archaeology classes, and now teaching 5th grade. Her goal as a teacher is to spark students' curiosity and imagination, make them excited about learning, and inspire in them a thirst for knowledge that will continue long after the class has ended. She enjoys working at Kids Connection because of the brilliant students and the wonderful environment that allows her to exercise her scientific and historical backgrounds along with her creativity.  She hopes to share her love for science, history, and art with many generations of fifth graders!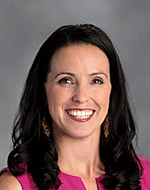 Mrs. Leveroni has a Bachelor of Arts in Liberal Studies with an emphasis in education. She completed her graduate work at Notre Dame de Namur and graduated with honors while receiving her California Multiple Subject Teaching Credential. Starting at a very young age, Mrs. Leveroni has always known she wanted to be a teacher. She worked in several classrooms while completing her undergraduate degree and was fortunate to begin her teaching career in 1995 in a first grade classroom. Mrs. Leveroni has taught in kindergarten through eighth grade classrooms. She loved her years of teaching kindergarten at Kids Connection, but took some time off to raise her family. She always knew she would return to Kids Connection and was delighted when in 2011, a fifth grade position became available. Her true passion in the fifth grade classroom lies in quality pieces of literature and creating life long readers. She strives to create a nurturing environment in her classroom that is committed to excellence and achieving each student's highest potential. Mrs. Leveroni is honored to work alongside the most dedicated teachers and enthusiastic students.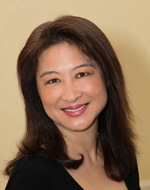 Ms. Wood has been a part of the Kids Connection family for over 20 years, as a parent and educator. Her search for a warm family-like school with high academic standards and focus on character  development brought her to Kids Connection many years ago. After her child graduated from Kids Connection she stayed on to bring her experience in technology and her love of teaching to the school.
Her degree is in Computer Science and she graduated with honors from UC Berkeley. Since graduating, Ms. Wood's experience in technology has spanned over twenty-five years in corporate and academic settings.  She spent many years as an IT manager at a Fortune 100 company.  She also held positions as a consultant, programmer, and trainer at a variety of high tech companies in the Bay Area. In all of her roles throughout her career, her love for teaching has put her in the classroom in some capacity, teaching people of all ages how to use computers.
Ms. Wood considers it an honor to be able to teach your child how to be a responsible and thoughtful digital citizen. Technology is ever changing, and giving your child the solid foundation in how to use computers is a responsibility that she does not take lightly.  She strives to bring exciting computer projects to the classroom so that your child will have the tools and thought processes to be successful in the digital world.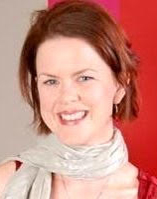 Mrs. Banks is excited to educate and inspire a love of learning music to Kids Connection students. She believes a lifetime appreciation for music is best fostered by exposing students to hands on music making experiences within a community environment.  She's enjoyed being a music teacher for 15 years, teaching in numerous classrooms and as a private piano teacher.  She studied at Whitworth University and San Francisco State University attending a music credential program and earning a music degree.  She's taken Kodaly and Orff training music certification courses and additional course work completed from Notre Dame de Namur University.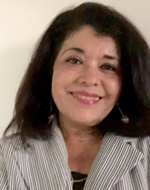 Ms. Urias was born in El Salvador where she taught Language and Literature in Spanish for more than 20 years.  She received her Master's degree from the University of Salamanca, Spain and her B.A in Spanish Literature from Universidad Jose Simeon Canas of El Salvador. In 2016, she obtained her Single Subject Teaching Credential in Spanish from the Commission on Teaching Credentialing, which authorizes her to teach Spanish from Kindergarten to 12th grade in California.
She has worked as a Spanish teacher for Kids Connection since 2015. These years have been an extraordinary experience for her. In Spanish class the children show great enthusiasm while learning new skills and enhancing their knowledge. It's really amazing how fast their vocabulary expands and Spanish communication improves. For Ms. Urias, this experience is also a possibility to share with them the cultural value that every language, like Spanish, offers.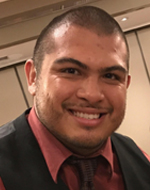 Mr. Jesse is the Manager of Camps and Athletics here at Kids Connections.  He started with Kids Connection in 2015 and is happy to say that Kids Connection has been the greatest working experience he's had so far in his career.  Mr. Jesse works closely with Mrs. Barbi to design and implement the exciting camps and after-school activities. With his team of counselors, they love to find new and exciting ways to insure that your children are having a lot of fun in a safe environment. During this last year, Mr. Jesse designed and implemented his own Physical Education program where the children learn the ideologies of Fun, Teamwork, Hard work, and Safety.  He believes that through the power of sports, children can learn that having a positive attitude and dedication can conquer every obstacle they may face in life.  Mr. Jesse looks forward to working with the children and families here at Kids Connection for many more years to come.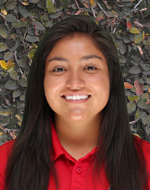 Ms. Angelina is currently enrolled at Cañada College where she is majoring in Early Childhood Education.  Her passion for working with youth ignited when she took a child development course in high school. She's been an after-school and camp counselor at Kids Connection for three years now and since joining, her dedication to working with students to develop their full potential has grown tremendously.  Ms. Angelina began teaching physical education at Kids Connection during the past year and has experience with coaching young children in soccer. She has always been athletic and involved in sports her entire life.  Therefore, coaching physical education at Kids Connection is a great fit for her. Ms. Angelina loves seeing new and familiar faces every year and looks forward to the great memories to come here at Kids Connection.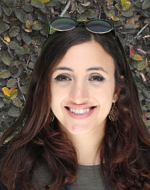 Ms. Lana has been working with children since taking a child development class in high school. There, she learned how passionate she was about working with children. After becoming a counselor in the Kids Connection After School Program, she decided to pursue her dream to become  a teacher. Ms. Lana is currently a senior at San Francisco State University. Upon graduation, she plans to return to SF State to earn a Master's Degree and Teaching Credential. She is excited to continue her path in the education field that she loves.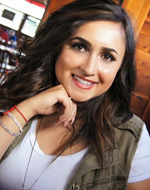 Ms. Danielle has been working at Kids Connection as an after-school and camp counselor for two years. She has an Associate of Arts degree in Psychology. Ms. Danielle is attending San Francisco State University full time as a psychology major and is working on her BA degree. Her career goal is to become an elementary school teacher. She can speak, read, and write fluently in Russian. She is looking forward to the fun activities planned in after school and camps.