Dear Parents,
At Kids Connection, we provide a safe, secure, and loving environment that encourages lifelong learning. We provide extraordinary academics and programs while emphasizing character development that helps children learn to be quality individuals and ethical leaders. We also greatly value the importance of the partnership between parents and teachers. These are the pillars upon which our program is built.
To new families, we invite you to come see for yourselves why Kids Connection has consistently been one of the leading schools in the San Francisco Bay Area and the nation. Ranked in the top 1% of the nation, Kids Connection Elementary School not only produces students who are exceptionally prepared academically, but those who are also engaging and caring individuals with a quest for learning and contributing to the world.
To our Kids Connection parents, thank you for entrusting me with the care and education of your precious children – a job that I do not take lightly. My staff and I give you our utmost commitment to providing a world class education and environment for your children.
Sincerely,


Diane Marcum
M.S. Psychology & Education
Principal & Head of School
Kids Connection Preschool & Elementary School
---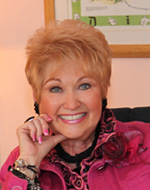 Mrs. Marcum graduated Summa Cum Laude from the University of Southern California.  While at USC, she was inducted into Pi Lambda Theta, the national education honor society, and Phi Kappa Phi, the national academic honor society.  Mrs. Marcum was also twice inducted into the Who's Who Among America's Teachers.