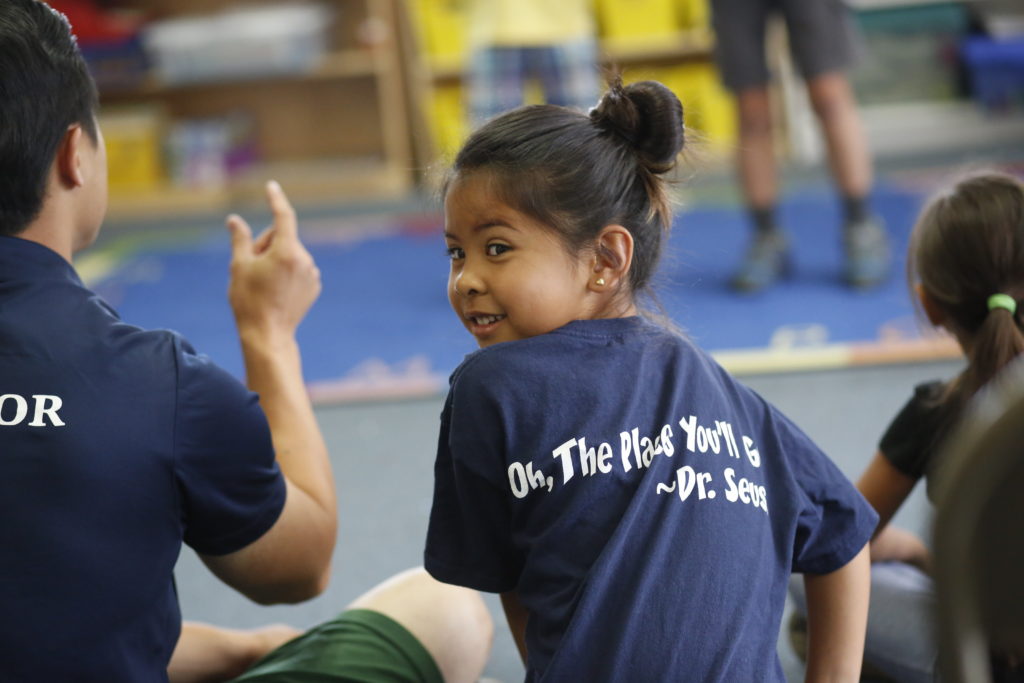 Summer Camp (June 18 – August 24, 2018)
Our summer program is one of a kind, rooted in our philosophy of bringing together the perfect balance of mind and body. Our camp offers morning classes reviewing basic skills and introducing new ideas through literature, science, and social studies taught by our wonderful counselors. Our afternoons are filled with swimming, enrichment classes, sports, field trips, and much more. We thrive on letting our curiosity loose, reaching for the stars, asking not why, but what if. Come join us during the summer while we prepare your passport for weeks of discovery and memorable adventures with extraordinary counselors leading the way! Let us be your tour guide to an unforgettable summer camp experience.
Kids Connection Summer Camp is for children who have completed one year of kindergarten up to 6th grade. Campers will participate in a variety of activities, enrichment classes, special events, and exciting new field trips.
Get more information about our exciting Summer Camp program!
Summer School (June 25 – July 20, 2018)
Do you want to get a jump start on the next year or explore something entirely new? Summer school is open to the public and runs for 4 weeks of summer.
Get more information about our accelerated Summer School program!
Day Camps (various throughout the year)
Kids Connection offers Day Camp programs for most of the days that school is closed.  We pack these days with activities, games, and often field trips.  These Day Camps are available to the public with registration priority given to Kids Connection students.
Learn more about Day Camps!
Hours/Fees
Summer School
Summer School hours are 8:30am-12pm.
Summer School for the 4-week session is $775.
Summer School with Camp for the 4-week session is $1800.
Summer Camp
Camp Activity hours 9am-5pm (varies with field trips). Before care and aftercare (7am-6pm) is included.
Kids Connection students: $360/week, Week 3 (July 2-6) is $288.
Non-Kids Connection students: $390/week, Week 3 (July 2-6) is $312.
Daily drop-in fee: $90/day and subject to availability.
Drop-ins are not allowed on Fridays due to field trip accommodations.
Sign up for all 10 weeks and receive the last week of camp free!
Sign Up!
The 2018 Summer Programs information sheets and applications will be available in early 2018.  Applications for Summer Camp and Summer School should be returned by early May 2018 to ensure space in our programs.